Mortgage guarantee scheme set to help buyers with a 5% deposit
The following information is extracted from Rightmove
A mortgage guarantee scheme aimed at helping first-time buyers and existing homeowners is set to be unveiled by the government in this week's Spring Budget announcement.
Chancellor Rishi Sunak is expected to reveal the specifics of the scheme on Wednesday (3rd March). In the meantime, we can share what we know so far.
What do we know about the mortgage guarantee scheme?
Under the new scheme, which is expected to launch in April, we anticipate that buyers will be able to purchase homes worth up to £600,000 with a deposit of just 5%.
And this means that the majority of buyers should be eligible for the scheme, as our data analysts have found that 86% of properties currently listed for sale on our site have an asking price of £600,000 or less.
However, please note that with an average asking price of £621,886, many properties across Greater London will be priced above the scheme's proposed threshold of £600,000 (see below).
What impact could the mortgage guarantee scheme have regionally?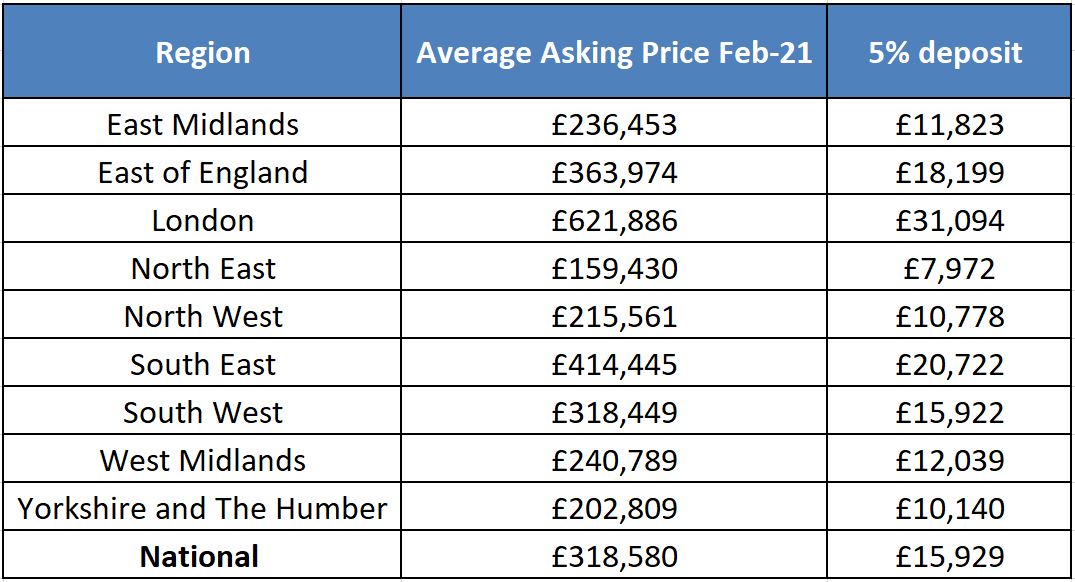 What are some of the key statistics?
The national average asking price for all properties is currently £318,580, which is 3.0% higher than February 2020
The national average asking price of a first-time buyer property is £200,692, which is 3.6% higher than February 2020
Since the 2013 Help to Buy mortgage guarantee scheme was first launched, national asking prices have increased by 29% from £246,748 in October 2013 to £318,580 in February 2021
Since the 2013 Help to Buy mortgage guarantee scheme was first launched, national asking prices for first-time buyer properties have increased by 36% from £147,464 in October 2013 to £200,692 in February 2021